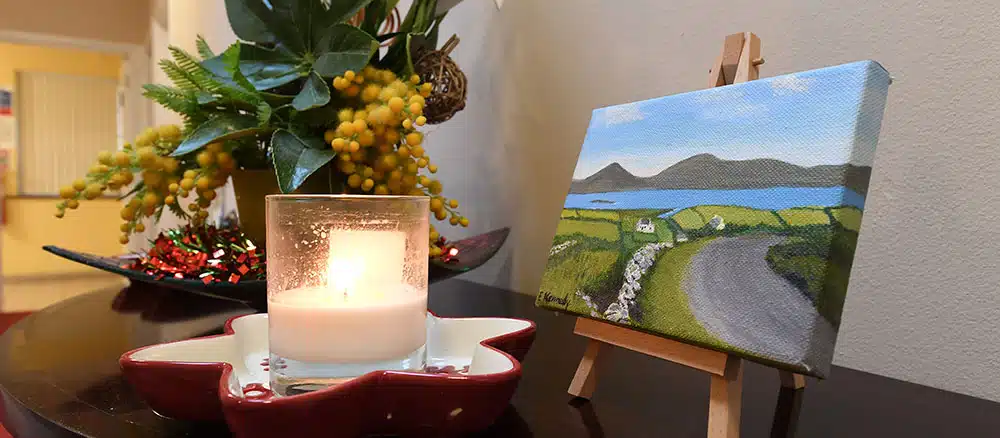 Based at Haig's Terrace in Tralee, Recovery Haven Kerry Cancer Support House is a comfortable, friendly and non-  clinical environment. We have a number of treatment rooms, counselling spaces, and meeting rooms to facilitate the range of services available.  Our centre is a warm client centred haven from the outside world,  offering support free of charge to anyone affected by cancer and those who care for them.
Whether you have been recently diagnosed, or are further along on your journey, Recovery Haven Kerry is a discreet space to drop in for a chat with an experienced volunteer Listener or member of staff.  Please note the drop-in service is not a therapy appointment with a Counsellor or other Therapist, it as opportunity to share your story with someone trained to listen, and a chance to find out more about what supports Recovery Haven Kerry can offer you.
To find out more about our Centre, please ring 066- 7192122 or email [email protected]
Killorglin Community Outreach Service
We also operate a community outreach Service at Killorglin Community Care Centre twice a month. This service in Killorglin offers local access to our support services – including face-to-face counselling, complementary therapies, drop-in clinical/nurse support and advice, as well as exercise and mindfulness/wellbeing classes. Phone 0667192122 for details and appointments.