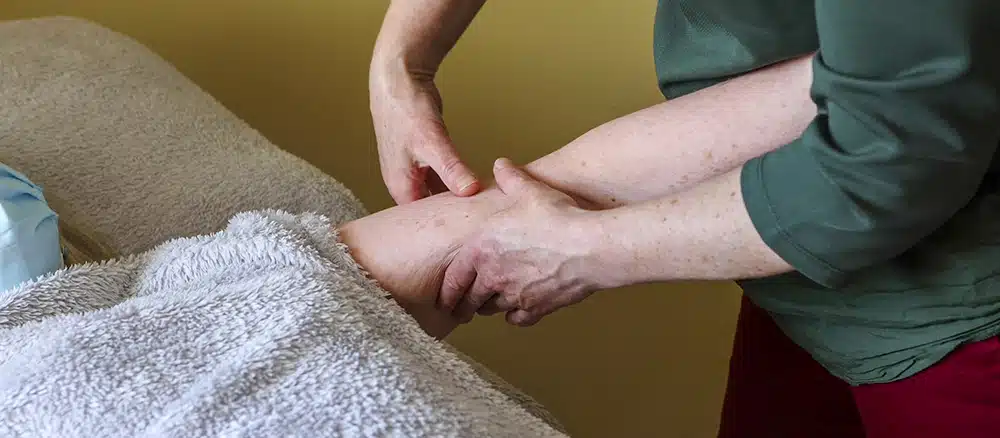 Massage
Massage is one of the oldest therapies that exist. It is a touch therapy that uses manipulation, rubbing, and kneading of the body's muscles and soft tissue.
This rhythmic, application of the hands can relax the body, relieve muscle tension, improve circulation, reduce swelling, ease discomfort, and promote an enhanced sense of well-being.
​Times and dates may vary – please enquire for details.
Reflexology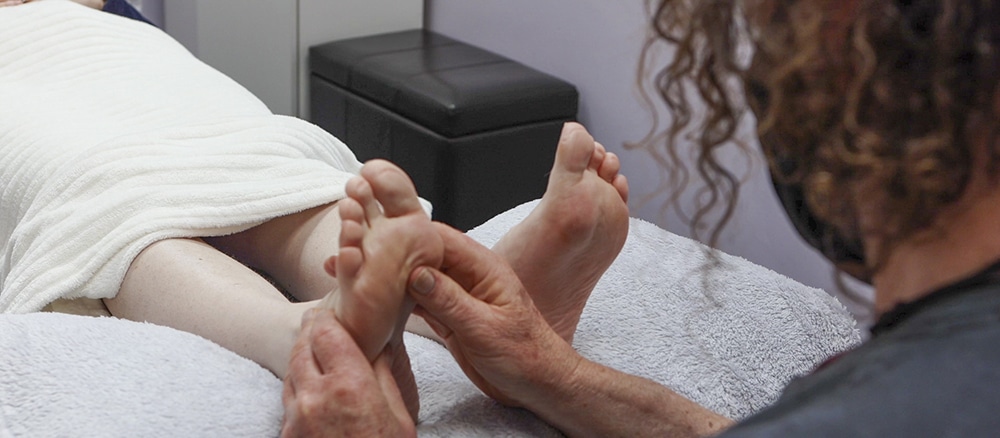 Reflexology is a non-intrusive complementary health therapy that uses the feet as a map to the whole body.
It can be an effective way for people to alleviate stress, anxiety and is known to reduce nausea and vomiting for many.​
Appointments are available by arrangement.  Please enquire for details.
Manual Lymph Drainage
Manual lymphatic drainage is a type of massage that can encourage the natural drainage of the lymph, which carries waste products away from the tissues back toward the heart. It relieves swelling that happens when medical treatment or illness blocks your lymphatic system. For any queries, please ring us on 066 7192122.
---
All treatments are by appointment only. Please contact us on 066 7192122 for more information or to book an appointment.