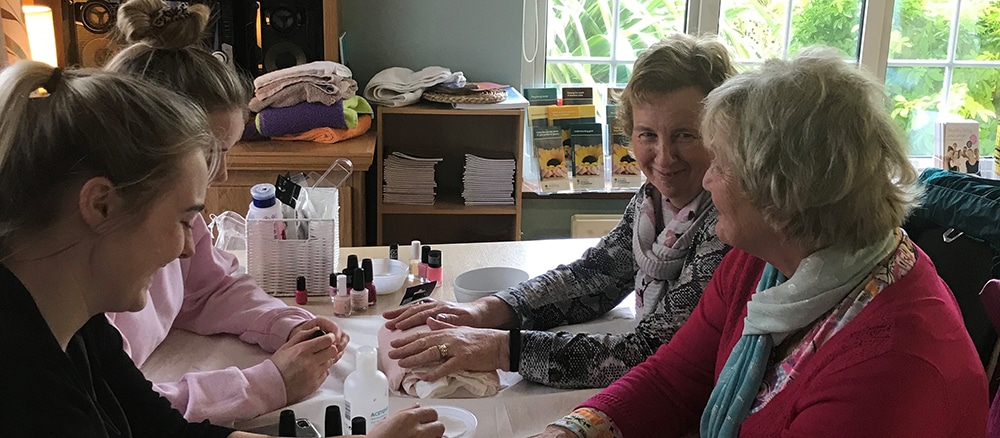 Mindfulness
A practice of finely tuned, self-awareness with a focus on being "here and now" in the moment; to release negative thoughts and emotions, relieve fear and anxiety, bring a sense of balance and promote a positive way of living.
​Times and dates may vary – please enquire for details.
Yoga
Here is a recording of one of our online Yoga classes!
Pilates
As people with and recovering from cancer often have muscle weakness, limitation of movement, and discomfort, Pilates exercises can aid in their rehabilitation and recovery while improving their quality of life.
​Times and dates may vary – please enquire for details.
Hydrotherapy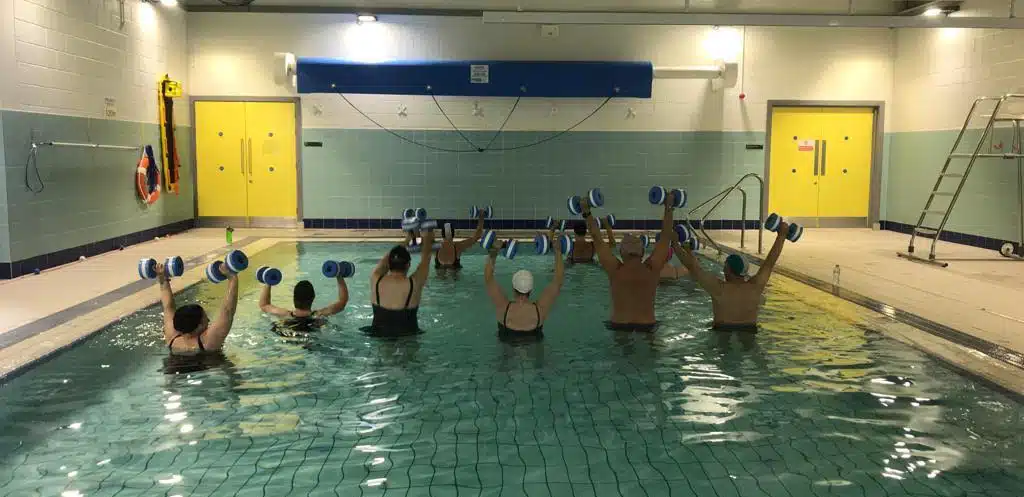 Gentle exercises in the hydrotherapy pool can improve health & fitness and help with rehabilitation, mobility and relief of discomfort.
Look Good Feel Better:
Look Good Feel Better provide free skincare and make-up workshops to women receiving cancer treatment delivered by professional beauty therapists and make-up artists. Finding out you have cancer can be daunting and life-changing. The added stress of the appearance related side effects of treatment can be demoralising and very hard to cope with. Look Good Feel Better Online Workshops can help women to feel better about how they feel about themselves.
Building Better Caregivers
A six-week online course for those caring for a loved one through cancer.
Given over two and half hours, one day a week, for six weeks, the Building Better Caregivers programme will offer valuable support and practical advice to those supporting a loved one through cancer diagnosis & treatment. It focuses on reducing stress through practical skills and tools and staying healthy.
This evidence-based programme has been developed by Stanford University and will cover topics such as communication skills; staying well and getting a good night's sleep; tools for managing fatigue; dealing with challenging emotions and behaviour and getting help and action planning.
Cancer Survive and Thrive Programme
A self-management programme with information and support and includes modules on; self-management, well-being, cancer prevention and information on long term consequences of treatment; psycho-social support. The programme is run over 6 weeks with a 2.5 hour a week commitment. It is the NCCP's aim that this programme will be offered to all cancer survivors who wish to avail of it nationally. It is currently being delivered in multiple sites by community and hospital-based organisations around the country.
Please contact us on 066 7192122 for dates and times of any of the above courses and classes