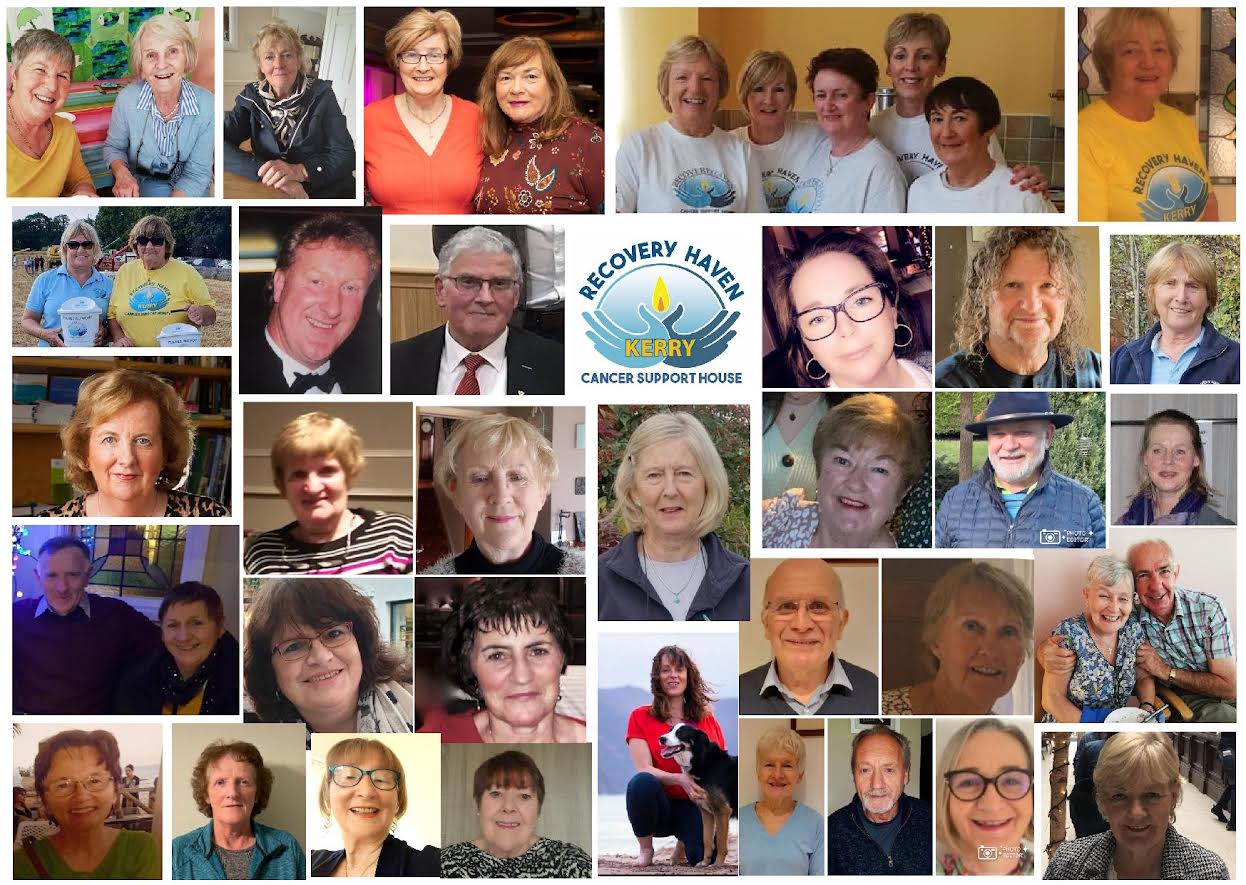 Interested in volunteering?
Would you like to support Recovery Haven Kerry to provide free cancer support to the people of Kerry?  Read on.
Recovery Haven Kerry recognises the unique contributions that volunteers make to our organisation. Volunteers are central to all we do in Recovery Haven Kerry. Without the significant efforts, skills, talents and contributed time we would not be able to deliver the quality and range of service. Volunteers enrich all we do and we would like to assure you of our appreciation of your volunteerism and we commit to doing our very best to make your volunteering experience a productive and rewarding one.
What is a volunteer?
A volunteer is an individual who contributes time and services to Recovery Haven Kerry without monetary payment.
Who can volunteer?
Recovery Haven Kerry welcomes all and will consider involving anyone as a volunteer. Individuals must however be able to demonstrate a commitment to the aims and mission statement of Recovery Haven Kerry. Volunteers will only be placed after their needs and contribution as a volunteer match the needs of Recovery Haven Kerry. No person who has a conflict of interest with any aspect of Recovery Haven Kerry will be accepted as a volunteer.
What type of Volunteers are Recovery Haven Kerry looking for?
The following are the areas we have volunteers
Listeners (These are volunteers who support the visitors to Recovery Haven Kerry and help in the day to day running of the centre. Training is provided for this role.)
Complementary Therapists
Fundraising
Specialist areas- Exercise classes and groups , Art and Crafts, meditation, mindfulness etc
Gardening